About Kruger National Park
The Kruger National Park is the flagship of South Africa's national parks and rated as the ultimate safari experience. By far the largest game reserve in South Africa, it is larger than Israel – nearly 2 million hectares of land that stretch for 352 kilometres (20 000 square kilometres) from north to south along the Mozambique border. It is considered to give you an almost indescribable wildlife experience. Certainly, it ranks as one of the best in Africa. Safaris in the Greater Kruger Park offers a unique range of luxury game lodges, safaris, activities and tours to make your wildlife experience nothing short of incredible.
Unparalleled Wildlife

From excellent opportunities for encounters with the Big 5 to the full diverse range of other indigenous wildlife, the area has it all.

Game Drives

Open vehicle game drives are the best way to get close to these majestic animals. Experienced rangers deliver once-in-a-lifetime moments.

Superb Safari Lodges

World-famous, highly rated private lodges abound in the area and the reserve, delivering the ultimate in luxury in a safari setting.

Night Game Drives

At night the bush comes alive once more as the nocturnal animals emerge. Vehicles are fitted with spotlights for optimal game viewing.

All-inclusive Packages

For complete convenience, most travel packages are all-inclusive and offers meals, drinks, activities and more as part of the price.

Based on millions of reviews we've been awarded one of the Top 10% Attractions worldwide!

Tripadvisor Travelers' Choice 2020
Explore Kruger Park Accommodation
Luxurious Game Lodge accommodation in the greater Kruger National Park
Special offers on Game Lodges and Reserves that all offer excellent
game viewing opportunities. - the Big Five, the supporting cast of 137
other mammals and the plentiful varieties of birds for the serious bird
watchers.
All Offers
Activities Spotlight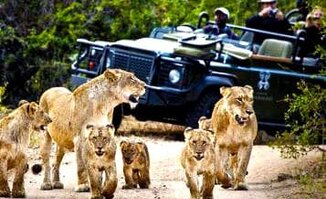 Game Drives
Rest your feet while going deeper and farther than you ever thought possible for up-close game encounters. The game drives leave just before sunrise, ensuring that you get to see the entire bush wake up. The feeling of excitement and being at one with nature is indescribable.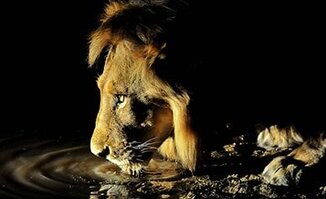 Night Safaris
As the sun sets over the horizon, the African bush is awash with colours and sounds. The evening dawns and the nocturnal animals come out from their sleeping spots. Night time is when new adventures are to be had while on safari.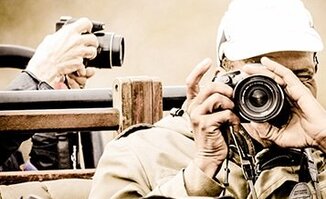 Photographic Safaris
Booking a specialised photographic safari allows you the opportunity to concentrate on photographing the animals, comfortable in the knowledge that the other guests around you are as keen to capture the perfect shot as you are.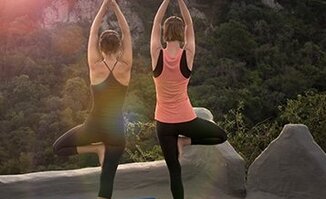 Yoga
What better place to find peace, tranquillity, and harmony than in the centre of nature.  Experience the essence of natures living magnificence around you as you embark on a yoga ritual surrounded by African plains and gentle calls of the wild.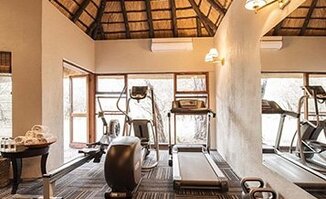 Gym Facilities
Whether you prefer a cardio session, weight workout or Pilates mat work, the dedicated fitness area is exclusive for the use of guests to take some time out and enjoy a leisurely fitness session.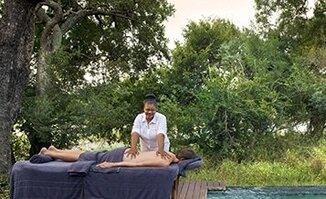 Spa Treatments
Massages, skin & beauty Spa treatments, promises an aura cleanse, body balance & sensory experience. The perfect place to rest and relax, this haven of tranquillity offers the ultimate African Spa experience.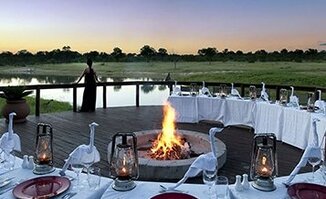 Boma Dinners
Boma dinners take campfire dining to a whole new level of extravagance.  With stylishly presented dining tables encircling a roaring fire, the mysteries and tales of Africa come alive in this romantic setting.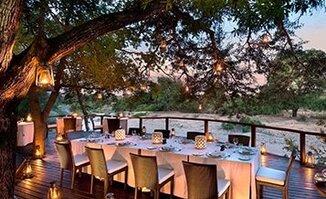 Bush Dinners And Breakfast
A luxury safari undoubtedly needs to be paired with world-class wining and dining.  High-teas while gazing onto endless wild plains and dinners under a glittering African sky lit up with galaxies of stars are what dreams are made of.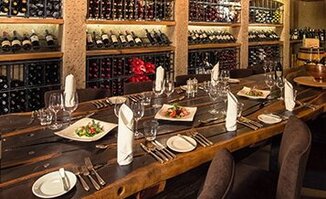 Wine Tasting
A luxury Safari doesn't only involve savouring every moment in nature, but also savouring every moment of life's little luxuries, including outstanding wine.  Boma dining, campfires and nights under bright galaxies just wouldn't be the same without a glass of vino in hand to celebrate your experience.   
Wildlife
In terms of wildlife, Kruger National Park is one of the world's greatest national parks. The diversity, density and sheer numbers of animals are almost unparalleled, and all of Africa's iconic safari species live out their dramatic days here, along with a supporting cast of 137 other mammals and over 500 varieties of birds.
The only way you can experience the magnificence of the Kruger Park is to come and experience it for yourself. The best time for wildlife viewing in Kruger Park is during the dry months of June to September when the vegetation is less thick. August to September is a recommended time as temperatures are higher than in mid-winter and the animals are concentrated around water sources, making for excellent game viewing.

Get Our Best Rates Now
Let Us Help Plan

Your next Vacation